SIGIL SCENT
Sigil Scent is a American made company that produces high quality eau de parfums. They utilize the natural world in all of their fragrances which gives not just a sort of medicinal claim but also a holistic claim as well. Sigil's fragrances are also vegan and are not tested on animals. Sigil has created 4 scents so far: Ground, Focus, Balance, and Open. Each having their own fragrance and intention. Here's a little more about Sigil Scent:
"SIGIL SCENT creates beautiful, functional, transportive products that help to nurture and stimulate the senses, skin, and mind.
In a market that's oversaturated—with confusing certifications, green-washed marketing campaigns, and poor product performance—SIGIL SCENT offers a modern, clean, and honest fragrance collection, for those who care equally about product efficacy and purity."- Their Website.
When I found Sigil, I knew I wanted to reach out to see if they wanted to collaborate. They were all for it, so they "scent" me a bottle (Haha how punny of me....). When I got my bottle, I tested it out on the town. I put a normal amount on my skin and clothes. When I went out to my local coffee shops and my local shops everyone complimented me on how I smelt. They loved the smell of "Ground" and I then introduced them to Sigil. 100% of my friends enjoyed the fragrance and wanted to try it out for themselves. Ground smells absolutely like if you were walking into a forest after it rained. It's so light and fresh, I use it throughout the day to keep me smelling fresh. It isn't overpowering which is also great. With my Grandma having lung issues, I force myself to not wear heavy colognes around her. When I introduced her to Sigil, It didn't bug her lungs at all, which made me really happy. So here's a little look book for Sigil Scent :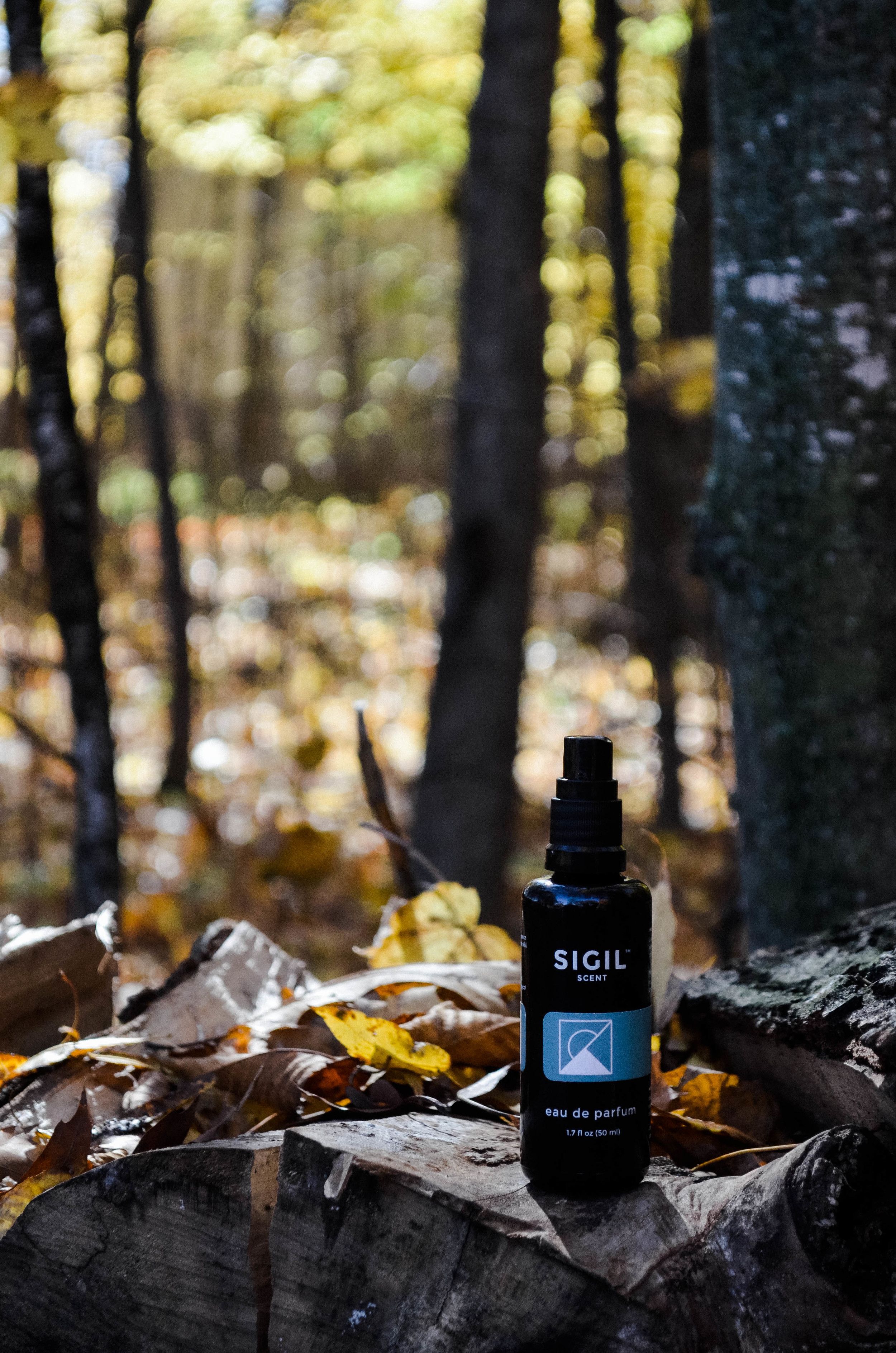 I'm so thankful that I could help a new company with creating a few beautiful photos for their use and for also for a great product. Give their Social Media's some love !