Kaffe Social Guide: Georgia's Coffee Culture
Good Morning Everyone
I have the next Kaffee Social Coffee Guide for you. In all honesty I closed my eyes, pointed to a map and low and be hold....*drum roll please*... the next contender is... GEORGIA!
Let's get cracking
Condesa Coffee // Atlanta, GA
Website + Instagram + Facebook
At Condesa, we're passionate about details. The details of a perfect shot of espresso from Baroida, Papua New Guinea, an Ethiopian pour-over, a handcrafted cocktail done the right way, or simply our homemade chocolate syrup – they matter. We care about the things that we give you, continually sourcing from high quality vendors and creating relationships with our customers. Our coffee comes from Counter Culture Coffee and our tea from Rishi Tea. Ingredients for our small plates are organic, and frequently homemade. We also serve craft beers from local breweries, hand-selected wine and well-made cocktails (including some really stellar coffee cocktails that we're pretty proud of). We are committed to urbanism and historic preservation, and are proud to occupy space in two important buildings that bring transformation to the Old Fourth Ward and Sweet Auburn communities. We have two locations. The Old Fourth Ward location at 480 John Wesley Dobbs Ave. NE is in the Tribute Lofts, at the corner of Freedom Parkway and Boulevard, steps away from the Jackson Street Bridge, with a beautiful view of the city and the Martin Luther King Jr Historic Site. The Freedom Parkway Bike Trail passes just outside our patio nestled away in the trees. The Downtown location at 145 Auburn Ave. NE is in the newly rehabilitated, award winning historic Atlanta Daily World building. We are in the heart of the Sweet Auburn Historic District, at the Auburn at Piedmont stop on the Atlanta Street car route. We serve the Georgia State University Campus, the Downtown residents and the Sweet Auburn Historic District visitors.
Perc Coffee Social // Savannah, GA
Website + Instagram + Facebook
We all have a memory of the best cup of coffee we've ever had. Maybe you were on a camping trip with your buds, or maybe you were just sitting on the front porch on a cool fall morning. There's something visceral that sticks in your brain and every other cup from then on is compared to that one. These are the moments that inspire us. In everything we do, from sourcing amazing coffee, to developing tasty roast profiles, to packing up the beans with care, we are driven to deliver memorable experiences.We are beyond honored to be a part of your lives, and we couldn't be more proud to be a part of your new moment.
In 2010, after years of working as a barista, manager, and roaster in Athens, GA, Philip Brown came to Savannah. His mission: to cultivate an appreciation for outstanding coffee in the South. Armed with a Diedrich IR-12, a bike, and a really big backpack, he built PERC Coffee one bag at a time. As business grew, Philip knew the PERC family had to grow too, so he assembled a small and diversely impassioned crew that came together like a coffee Voltron. Batch after batch, play after blistering late-night play of Paranoid, they built a culture around sharing the product they loved. They eventually outgrew the shop, moved the operation to a warehouse on the east side, bought a bigger roaster, and built out a swanky training lab. Now we are many. With backgrounds in music, technology, and science, we are a team of detail-oriented creatives united by the same common interest: making and sharing damn good coffee.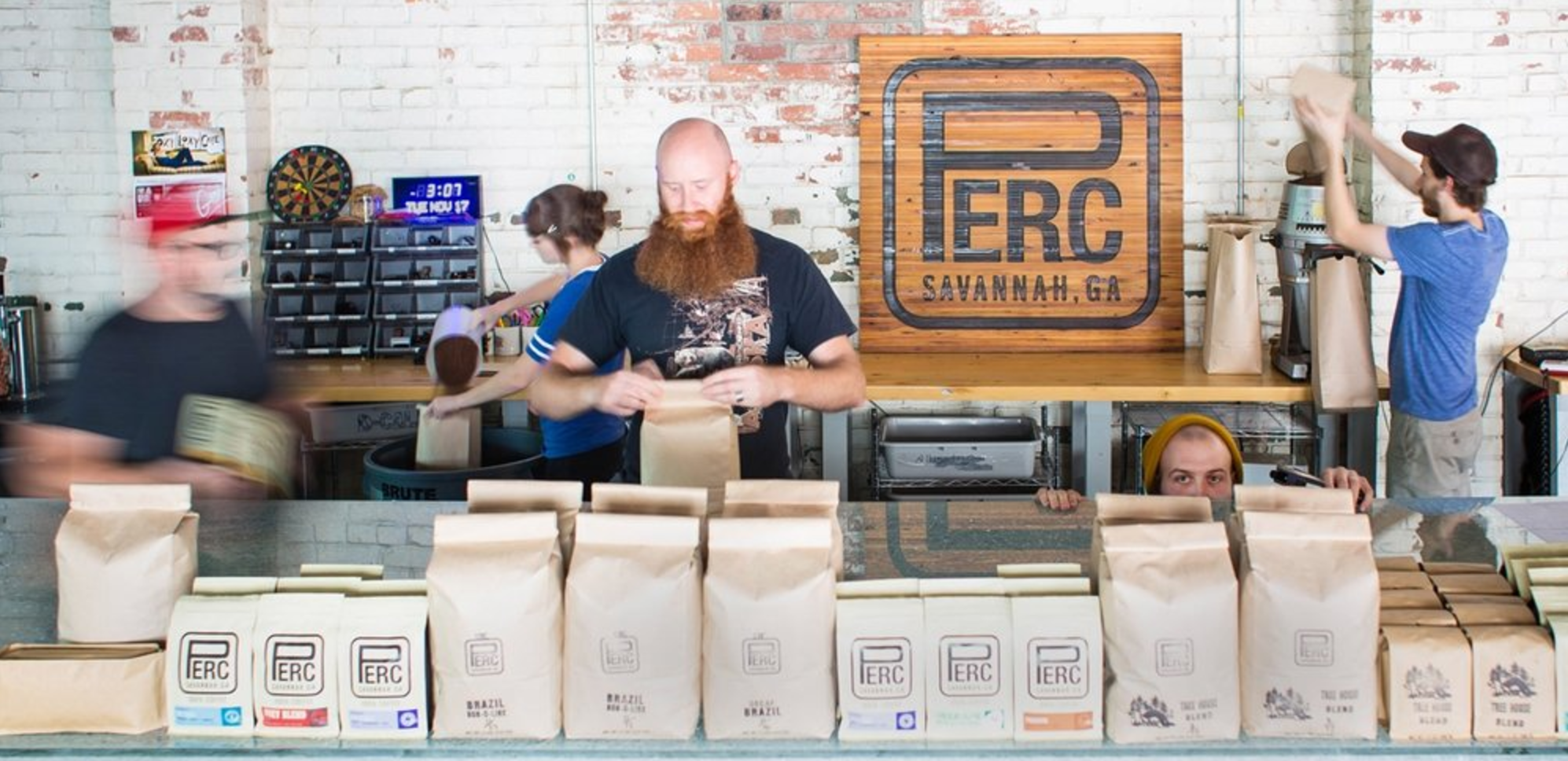 Octane Coffee/Bar // Atlanta, GA
Website + Instagram + Facebook
Quality goes beyond beverage
For the past 12 years, Octane founders/owners/baristas Tony and Diane Riffel have remained committed to the craft and their understanding that quality isn't just about product; it's about everything that's offered to the community. They joined forces with Brett Burton in 2011 expand into roasting and wholesale world, with Brett drawing from his own experience to oversee those areas. From coffee and cocktails to customer service and community events, Octane is dedicated to being a creative hub where connectivity can happen.
Safehouse Coffee Roasters // Griffin, GA
Website + Instagram + Facebook
Safehouse Coffee Bar at 109 South Hillis the premier specialty coffeehouse of middle Georgia. Enjoy the finest coffees brewed fresh in Chemex Coffee Makers on state of the art brewing machines. Experience espresso made on Slayer, a one of a kind espresso machine designed to control every aspect of espresso's flavor and foremost, prepare to be taken care of by Safehouse's experienced wait staff. Our staff is trained to be conscious of every detail of your stay.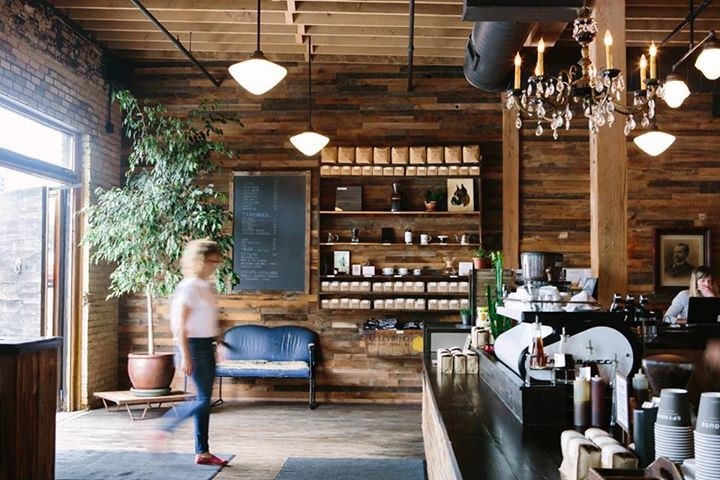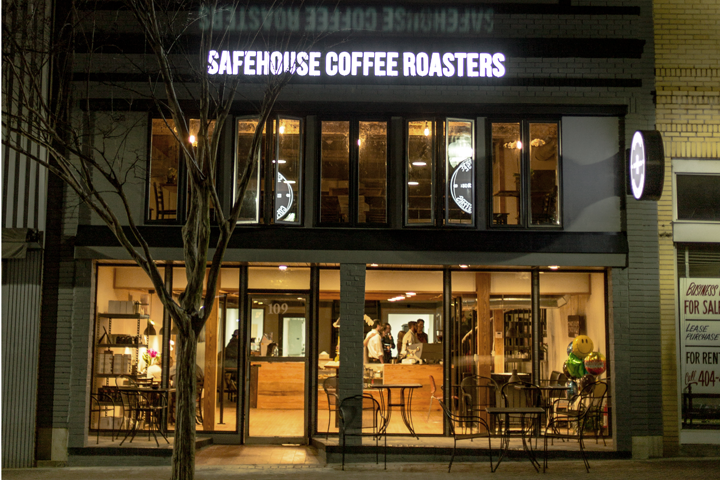 Corso Coffee // Atlanta, GA
Website + Instagram + Facebook
Step into Corso Coffee and experience the charm of La Dolce Vita. We are an Italian-style coffee bar offering handcrafted espresso beverages and a menu of cafe favorites to linger over, as well as take away options for your busier days. Our handcrafted wood-roasted Anèri Tricaffè espresso and our locally roasted, artisanal American drip Corso Coffee are served during breakfast, lunch and dinner.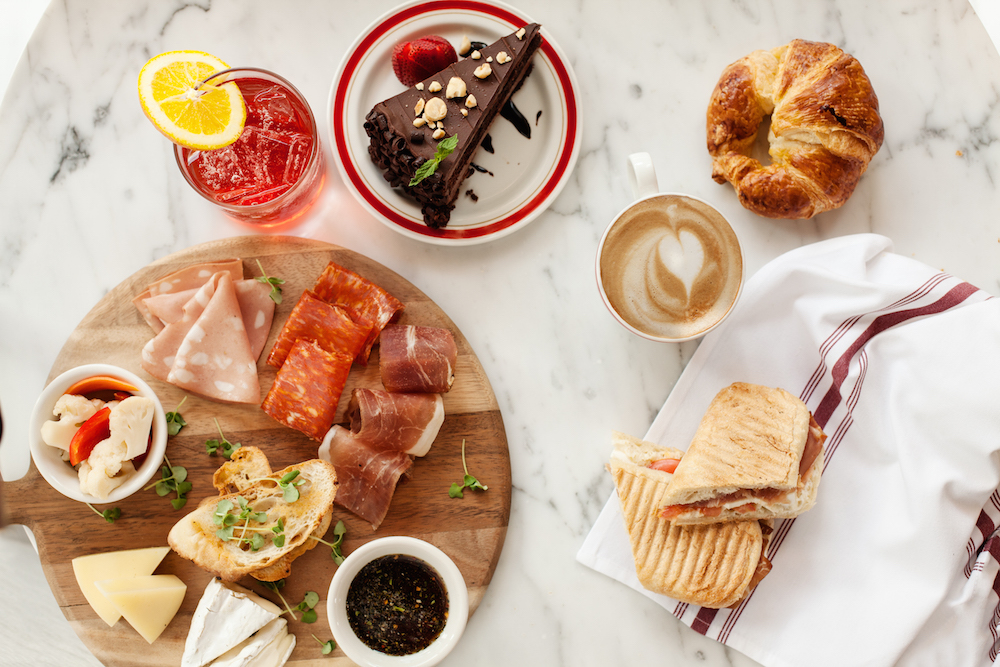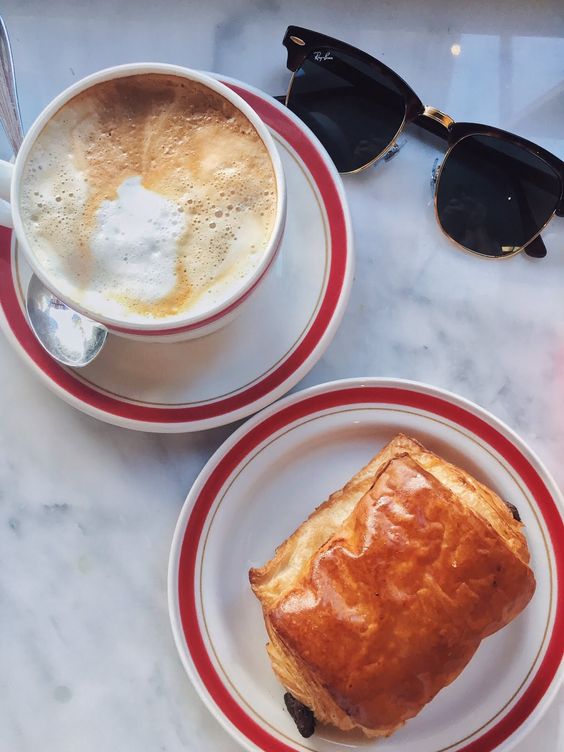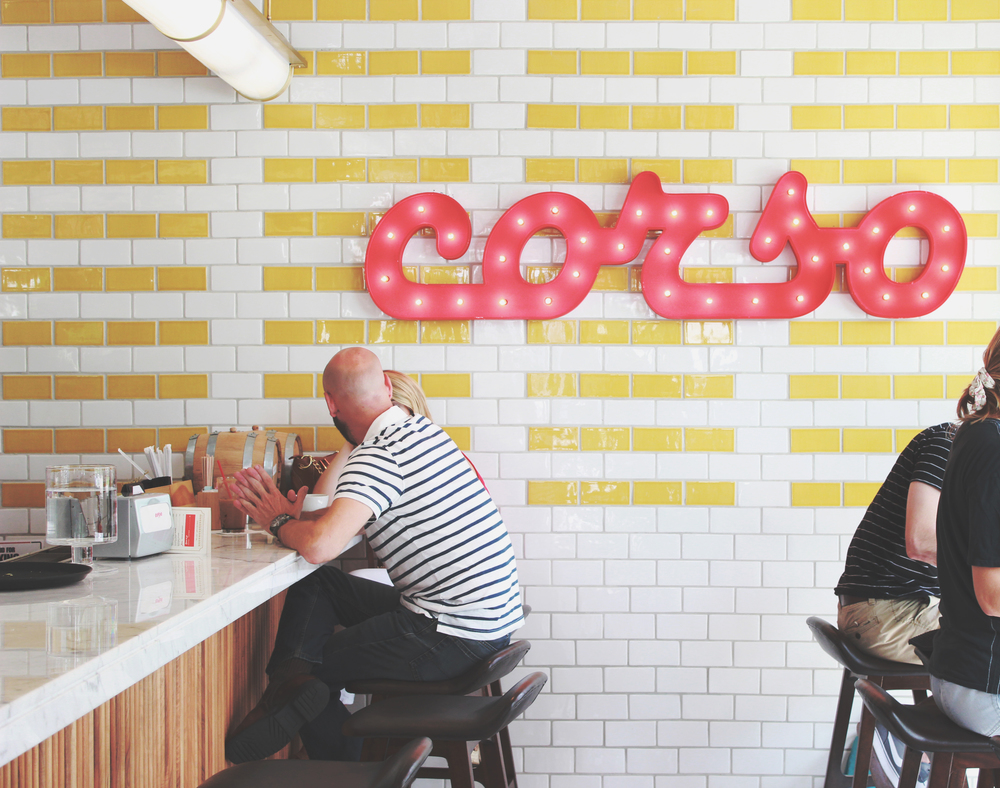 I can't wait to show you guys the next city. If you're a coffee shop owner, coffee lover, let me know where you'd like for me to make a coffee. Also, tag your Instagram posts with #kaffesocial to show me where you guys are getting your daily caffeine fix.
-Ty